8/25/16
Financial Planning Seminar for Optometrists - Free, Open to All Optometrists
Please join us to learn about student loan payments, purchasing a new practice/home, saving for retirement, and more!
This lecture will be DIFFERENT from last year's and will have more opportunity for incorporation of what YOU want to learn more about. Please submit questions, comments, concerns, examples of financial topics you want addressed with your RSVP!
Date: Sunday, October 9, 2016
Time: 12:00 pm
Location: TBA
Speaker: Marshall Weintraub
Host: Finity Group, LLC & ACCCOS
Open to all optometrists - ACCCOS members, COA members, and non-members
RSVP:
Please fill out this google doc and/or e-mail: acccos.membership@gmail.com with your full name, grad yr, OD school, and questions/topics to discuss.
Please RSVP as soon as you can, so we can plan the location space accordingly. Another e-mail will come when the
location is finalized (will be in or close to East Bay).
Please RSVP by September 15th.
For more information, please click here to download a flyer.
6/7/16
Kristine Eng named Optometrist of the Year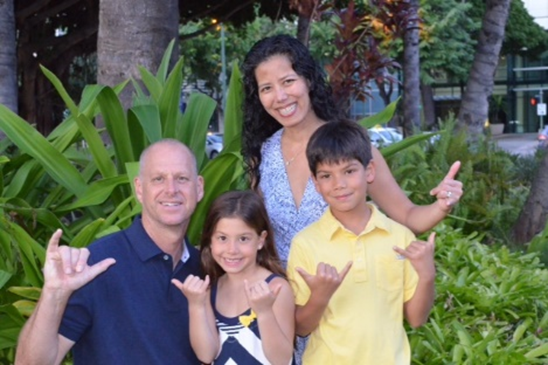 As an optometrist, one of the most meaningful recognitions that we get as eye doctors is from our patients, but next to that, the most meaningful is from our colleagues. Being selected to receive the recognition of OD of the Year from our own colleagues has very special meaning.
Dr. Kristine Eng graduated from the UC Berkeley School of Optometry in 1998. She was awarded the ACCCOS Young Optometrist of the Year in 2009, and the American Optometric Association Young Optometrist of the Year in 2005 for her service to her community as well as the optometric profession. She also had the honor of being included in Vision Monday's 2006 "Fifty Most Influential Women in Optometry."
The last few years she has dedicated more time locally and enjoys participating on the local preschool board as well as being an active member of the Lamorinda Moms Club. In her free time she enjoys skiing, golfing and traveling with her family. In the photo is her husband, Michael T. Smith, Kristine Eng, and her two children, Anarose and Pierson.
4/2/16
Just a reminder to sign up for the upcoming Installation Meeting by April 5th in order to meet the Early Bird deadline. We look forward to seeing you there!
Andrea De Souza wins COA Young OD of the Year award


ACCCOS' own Dr. Andrea De Souza won COA Young OD of the Year for 2015 and was awarded at this year's House of Delegates meeting. Dr. De Souza, a native Canadian, received her Doctor of Optometry degree from the New England College of Optometry and completed her residency training in Primary Care and Contact Lens at the UC Berkeley School of Optometry. Today, Dr. De Souza works as a clinical instructor at the UC Berkeley School of Optometry teaching third and fourth year students in the field of ocular disease, contact lenses and primary care. She also provides pre-operative and post- operative care at the University's Refractive Surgery Center and assists in the glaucoma certification of Optometrists during Glaucoma Grand Rounds lectures at UC Berkeley.

Since 2014 she has served on the board of the Alameda and Contra Costa Counties Optometric Society, first as Director of Education and currently as President-Elect. She has published two articles in COA's Online CE on the topics of Herpetic Epithelial Keratitis and Vogt-Koyanagi-Harada Syndrome.